UWC Alumna Named Schwarzman Scholar at Tsinghua University
Issue date:2022-02-24
Congratulations to Lin Ye, an alumna of UWC Changshu China, current student at New York University Abu Dhabi (NYUAD), who has been named Schwarzman Scholar to pursue a master's leadership program at Tsinghua University. The program is a fully-funded master's program, designed to build a global community of future leaders who will serve to deepen understanding between China and the rest of the world and promote world peace. The Class of 2023 comprises 151 scholars from 33 countries and 106 universities selected from nearly 3,000 applicants.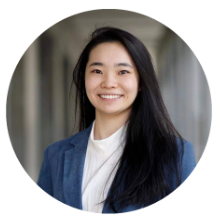 Lin Ye
Class of 2018, UWC Changshu China
Class of 2022, NYU Abu Dhabi
In a recent interview, Lin Ye, who is from Guangzhou and a graduate of UWC Changshu China, shared her motivation to apply for the Schwarzman Scholars program. As a student of Philosophy and Psychology, Lin hopes to understand and learn how public and private forces could interact to bring positive social changes. During her time at UWC Changshu China, she initiated a Zhi Xing along with her friends that provided company to children at the local welfare center with artistic means and held collaborative exhibitions to showcase the artistic expressions of the children. At her univeristy, she continued to explore ways to create impact. With the scholarship, Lin expects to develop holistic insights into the complexities of the real world which will eventually serve her aspirations – bringing positive impacts in strategic ways.
Below is the interview with Lin.
Q: Looking back, how did UWC Changshu China help you achieve where you are today?
Lin: My experience at UWC really changed me as a person in many aspects and in a holistic way. It will be very difficult to spell out how I grew in all aspects, but maybe I can talk about two aspects: Sophia (mentality) and Phronesis (methods). Please forgive me for borrowing this distinction from Aristotle out of a personal preference; I admit that I am not using them in their original meaning.
About Sophia (mentality): One way to summarise the changes I witnessed in myself is that I saw a world much bigger than I knew of and gradually gained an awareness to be genuinely concerned about something bigger than myself and my own destiny. I gained courage to reflect on questions I do not have answers to – about human nature and human conditions, about privileges and sufferings, about rights and justice, and much more. I also learned to reflect on assumptions and norms that we might have taken for granted – about topics such as ethics, success, standards. That obligation to do something good just grew in me from those reflections. Further, the experience of developing various projects from 0 to 1 gave me confidence in starting something new: I know I can make things happen from 0, which really influenced how I spent my time in college. These mindsets changed my attitudes to my life and the world.
About Phronesis (methods): Among many things, most importantly I learned how to make things happen – how to craft ideas and visions, how to gather and engage like-minded people, how to find and allocate resources, how to manage a team and divide the work… These are invaluable experiences outside classrooms from which I have benefited immensely and also enjoyed.
Q: What valuable experience you have gained to make an impact in the community with what you have learned at UWC?
Lin: The value of dialogue is embedded in my UWC education. One project I was involved in at NYUAD is the China-Gulf Forum, the first student-led conference focused on China-Gulf relations in the Gulf region. We invited speakers from academia and the industry to discuss topics ranging from economics, history, and politics to technology and public health. As students we really witnessed how China's connection with the Gulf region has grown in the past a few years, so we wanted to foster inter-region conversations and inform people who are interested!
I joined as part of the founding team as a sophomore and I have been on the team since then. We held high standards and tried to make it professional since year one. As a result, many young professionals participated as the audience; and we have built a good track record and reputation with various university departments as well as the guests. I saw that people are very willing to help and resources will naturally come, as long as we are determined to do something meaningful with consistent high quality. For example, we touched on public health in 2021 because of the pandemic and with great honor we had the Chairperson of the UAE National COVID-19 Clinical Management Committee as one of our speakers.
I am now leading the planning team for the third China-Gulf Forum to be held online this April and we will explore exciting new topics such as Arts, Sustainability, and Entrepreneurship. It's open to public for free and please feel free to follow us on our WeChat account (NYUAD CGF) or other social media if interested.
I would also like to mention the Undergraduate Philosophy Conference at NYU. I discovered my passion for philosophy at UWC and decided to major in Philosophy. Last year I launched the inaugural Undergraduate Philosophy Conference at NYU with students in New York. NYU has top-notch philosophy professors and resources, so we wanted to take the initiative and foster philosophical conversations among undergraduates across institutions. Like a philosophy party! The turnout was inspiring as we gathered a few hundred participants and received many positive comments in the post-event survey. I am still leading the second conference which will be online in April/ May 2022. This conference is also open to public, so students interested in Philosophy are very welcome to join as well!
These commitments are aimed at creating platforms to connect with like-minded people, foster meaningful conversation, and share resources. I enjoyed being part of an infrastructure that let people shine.
Q: What are your immediate plans in terms of study as a Schwarzman Scholar?
Lin: From UWC to NYUAD and now to the Schwarzman Scholars program, I have been blessed with opportunities to become a member of the international and diverse communities for years. My first goal is to develop a grounded understanding of my home country, China, but in a more strategic way. I had microscopic first-hand experiences in both rural and urban areas in China, but I lack macroscopic insights about the development of China. I have been enjoying engaging in abstract thinking in college, and it is probably time to be more grounded. I think gaining intellectual faculties to understanding Chinese politics, economics, and policies is necessary if I aspire to engage in public interest no matter from the private or public sector.
The second goal is to explore specific anchors to "making impacts". I see the need to learn about possible ways to bring changes so that I can make informed decisions and form a clearer roadmap in mind to make positive impacts. I believe the exposure at the program with interactions with mentors and peers will be a valuable catalyst in this process. I am very excited to learn from my fellows in the cohort.
Q: What do you miss most about UWC Changshu China?
Lin: I miss the nights and weekends I spent with friends! Sometimes at the Kuncheng Lake, sometimes in the library, sometimes in the music rooms, sometimes at the university canteen nearby. To be honest, I did not really understand it when mentors told us that what we would remember the most would be time we spent with friends, not any exam results or assignment grades. Now I finally understand it. I really would have spent more time with the human beings I appreciated!