A Letter to Prospective Colleagues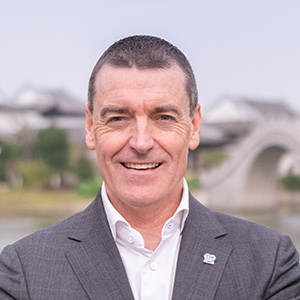 Simon Head
Principal
At UWC Changshu China, we are redefining education for a changing world.
UWC Changshu China is a part of United World College (UWC) movement which was established 60 years ago with a commitment to make education a force to unite people, nations and cultures for peace and a sustainable future. Each UWC school is dedicated to provide education to students from deliberately diverse backgrounds, regardless of their financial means.
With around 300 teaching, educational support, administrative and operations staff across our campus, UWC Changshu China has a clear goal to create a flourishing community with engaged and compassionate learners on their course to making a difference in the world.
Embracing diversity and inclusion is at the center of our education. While our faculty come from more than 20 countries and regions all around the world, and the majority of administrative and operational staff are Chinese, one of our goals is to increase our staff diversity to mirror our extraordinary student body. In much the same way that we consider all applications from qualified students, we welcome applications from extraordinary teachers who can contribute to our diverse community.
Unlike many other international schools, the experience of UWC Changshu China is unique. We focus on experiential learning that empowers our learners with a sense of purpose. We inspire them to use their passion and skills for social change and to become caring and creative learners who see the world from dynamic perspectives. Our community lives and learns together, and all teachers contribute to the residential and experiential learning programs.
As an IB World School, we create learning experiences that promote lifelong learners who can adapt to the challenges and changes that lie ahead and move beyond school with optimism and a sense of wonder. Our teachers enjoy exceptional growth opportunities and extensive professional development.
Last but not least, we are located on a small island on Kuncheng Lake in Changshu, a water-side city close to Shanghai (within 90 minutes) and Suzhou (within 45 minutes). We are fortunate to experience an incredible environment that is surrounded by natural beauty and state-of-the-art facilities, making it an ideal location for families.
My colleagues and I are delighted to invite you to explore what it means to be a part of UWC Changshu China through the following pages. If you share our vision for making education a force to unite people, nations and cultures for peace and a sustainable future, we encourage you to apply to join us.