Definition of learning
To achieve the UWC mission: "UWC makes education a force to unite people, nations and cultures for peace and a sustainable future", UWC Changshu China defines learning as an iterative process in which we engage and inquire, reflect on the experience considering diverse perspectives, and intentionally apply what we learn to better ourselves, our communities, and the world.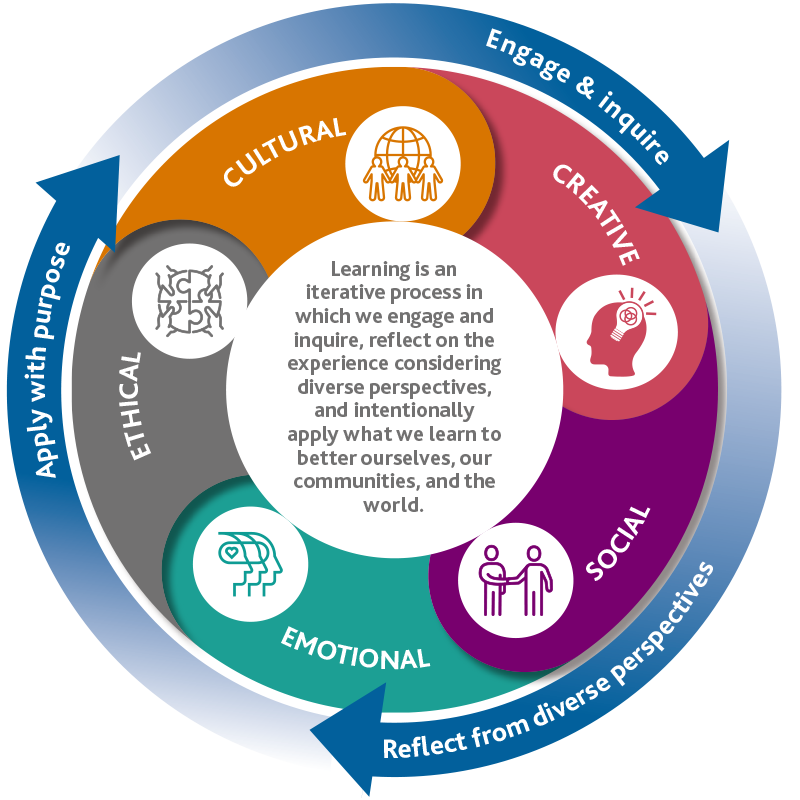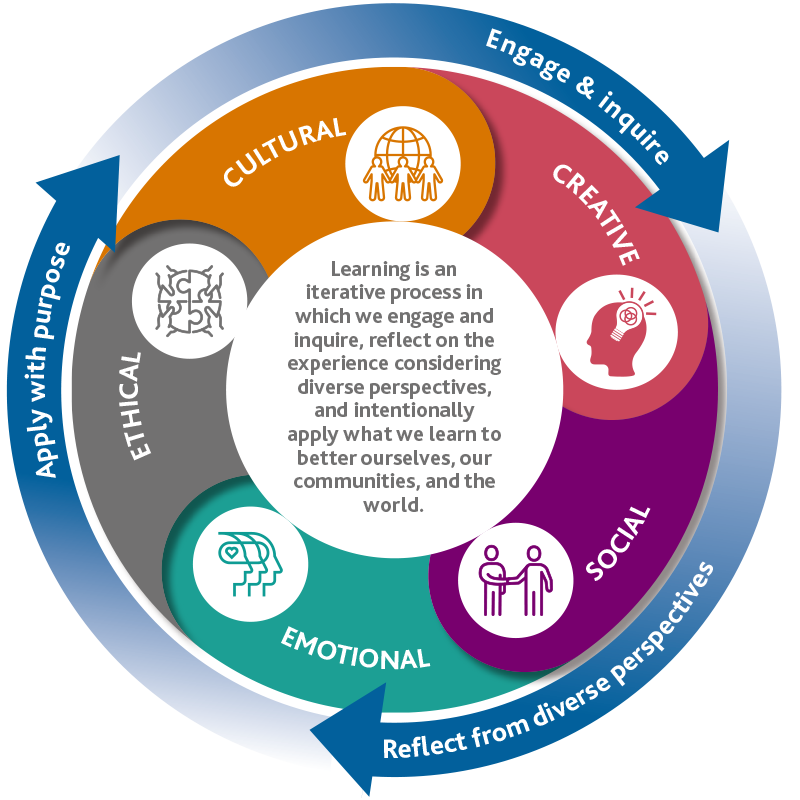 *click to enlarge
*click to narrow
Principles of learning
To enact our definition of learning, and to always focus on our four competencies, we have created 10 principals of learning. At UWC Changshu China, we believe effective learning happens when it is:
Purposeful
We demonstrate competencies that will allow us to address present and future challenges and promote peace and sustainability.
Experiential
Our learning is experiential, encompasses multiple dimensions, and is extended when we explore the unfamiliar and take informed risks.
Intrinsically motivated
We have ownership of our learning and make informed and meaningful choices supported by evidence-based practices that support learner agency, relatedness and mastery.
Reflective, evidence-based and iterative
We value research and reflection as iterative processes based on transparent feedback, discussion, and collaboration that promote deeper learning and broader understanding of ourselves, our community, and the world.
Inclusive
We proactively seek out, engage with, support and embrace diverse perspectives, abilities and life experiences.
Community-oriented
We value community engagement and authentic service as opportunities to learn, grow, and bring about positive changes on our campus in our local Changshu community, and in other communities we are part of.
Social, emotional and ethical
We understand how our thoughts, feelings and behaviors influence our internal and social worlds. We develop genuine resilience and foster healthy and safe relationships with community members.
And we believe that effective learning must be supported by:
Community wellbeing
We understand that individual and group wellbeing is the foundation on which all other aspects of community life reside. Community environment, norms, systems, practices and relationships underpin this foundation.
Governance and leadership
Decision makers examine and develop systems and structures that promote our learning goals, mission, and values. While doing so, the process is transparent as possible, and thus creates trust between stakeholders
Sustainable, intentional use of time and space
The design of learning spaces and the structuring of learning time are sustainable and shaped by our intended learning goals and pedagogical model, which includes taking positive action around issues of sustainability.