Founded in 2015 as the first UWC in the mainland of China and the 15th in the world, UWC Changshu China offers a challenging and transformative educational experience in a multicultural environment. Co-curricular programmes and community living provide excellent opportunities for experiential learning. Students are encouraged to live up to UWC values of international understanding, mutual responsibility and respect, idealism, action and personal example. Students develop understanding and skills for conflict resolution and to address issues of sustainability.
As an IB World School, UWC Changshu China offers a high-quality two-year IB Diploma Programme (DP) and a one-year foundation programme for students to be better prepared for the rigorous IB Diploma Programme. All students from 100 countries and regions of diverse background board at the school and immerse themselves in Chinese language and culture, social entrepreneurship and environmental activism programmes.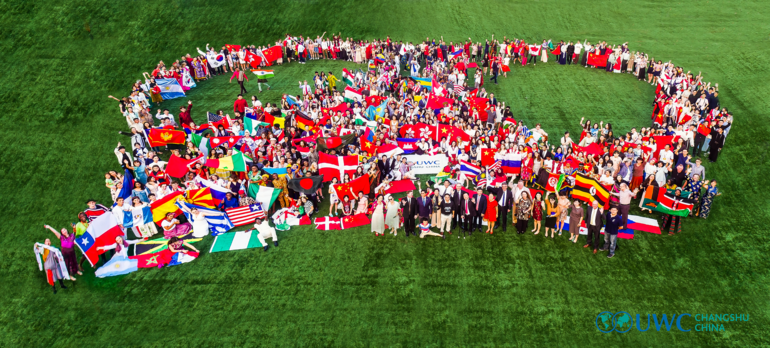 At full capacity, UWC Changshu China will have 570 students: 130 students in the Pre-DP year and 220 students in each of the two IB Diploma Programme years.
Most of the students will be competitively selected by UWC national committees and many will receive needs-based scholarships to represent their region or country at UWC Changshu China. A pre-defined limited number of students will be admitted directly to the school based on UWC selection criteria.
As of academic year 2017, UWC Changshu China currently consists of 562 students from 95 countries and regions.
Changshu – Our City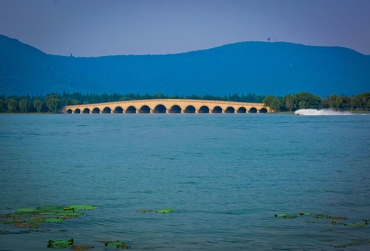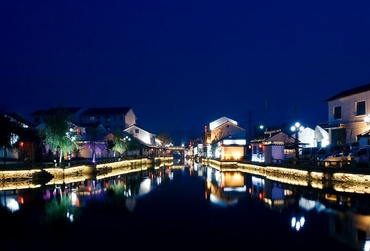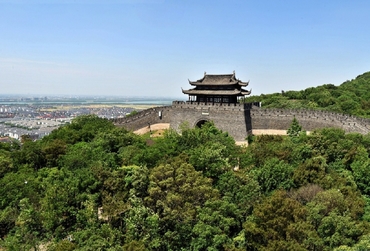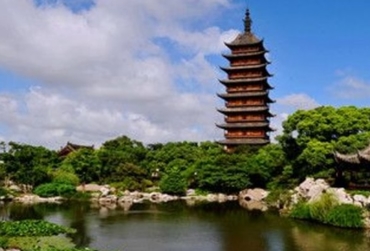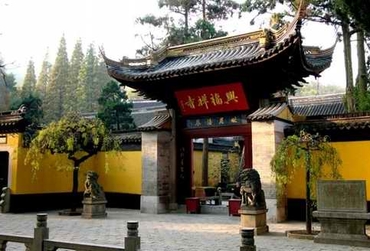 Changshu is a county city under the jurisdiction of Suzhou, Jiangsu Province, located 110 km west from Shanghai, in the heart of the Yangtze River Delta. With a registered population of 1.06 million people, it is still being subjected as a "small town" in China.
Archeological evidence dates Changshu's history to 5,000 BCE, but the earliest written record of Changshu can be traced to around 1,000 BCE. At this time, Tai Bo (太伯) and Zhong Yong (仲雍), the first and second sons of Dan (亶父) and princes of the Zhou tribe (which later became the Zhou Dynasty, BCE 1046 – BCE 256), settled in Gou Wu from northern China (勾吴, an ancient territory largely formed by areas of contemporary Changshu and Wuxi) to avoid a succession crisis with their younger brother Ji Li (季历). The tomb of Zhong Yong is located at the foothill of Yu Mountain.
Throughout the long history of China, Changshu is well known for its culture, art, and numerous scholars of Ke Ju (科举, or imperial examination, was an ancient Chinese Civil Service Examination System lasting from AD 603 to 1905). In modern China, Changshu has contributed a total of 24 distinguished scientists to the Chinese Academy of Sciences and the Chinese Academy of Engineering.
Influenced by its rich cultural and academic tradition, Changshu is also a place full of cultural inheritances, usually incorporated with its natural beauty. The Yu Mountain (虞山) is a perfect example of this: at Yu Mountain one may find practically endless tea farms, beautifully-erected ancient sculptures, incredible buildings, and, above all, the final resting places of many ancient cultural notabilities.
As for the climate, Changshu, which is located in the northern hemisphere, boasts four distinct seasons, which results in a great variation of temperature and humidity. The weather can be as chill and wintry as - 3° Celsius or as sweltering and tropical as 38°.
Source:
《史记·周本纪》
常熟图书馆 http://www.cslib.cn/zaixian-6.asp
常熟日报 http://news.idoican.com.cn/chsrb/html/2011-12/12/content_3282227.htm?div=-1
常熟市政府 http://www.changshu.gov.cn/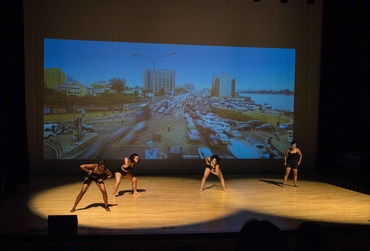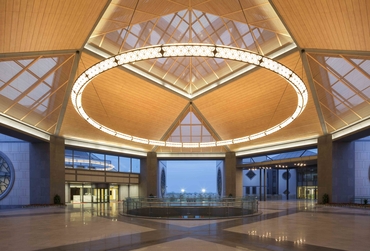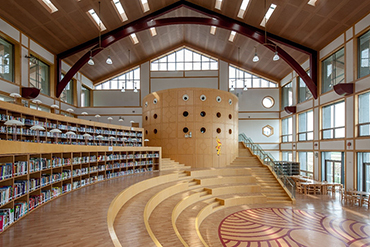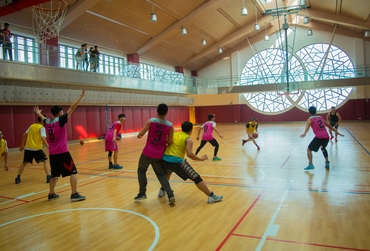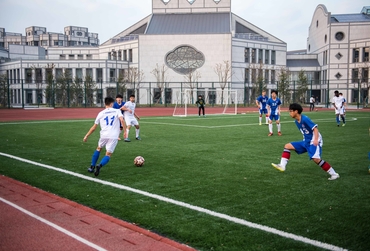 Designed by Mo Ping, the protégé of I.M. Pei, the 24-acre campus is built on an island on the northwest side of Kunchen Lake. Although relatively remote, its suburban location provides students of UWC Changshu China the opportunity to contribute to the surrounding natural and social environments. In architectural design, the campus is a reminiscent of a southern Chinese waterside village, where connections between all parts are seamless and unobstructed. The campus is also comprised of several cutting-edge technologies to enhance its sustainability and environmental friendliness, such as a geothermal heating system, rooftop solar panels, hybrid solar panel and windmill street lamps, intelligent central heating and cooling control, etc. The "interconnected environmentally-friendly campus" concept symbolizes UWC's mission to "make education a force to unite people, nations and cultures for peace and a sustainable future".
Phase one of the state-of-the-art campus consists of:
A multi-function performing arts center with a 600-seat theater, a black box theater, many music rooms and a recording studio
A sports center with a heated swimming pool, a basketball court, an indoor running track, a full cardio gym, a full weightlifting gym, a dance studio and an indoor climbing wall
An outdoor running track with associated basketball, football, tennis and volleyball grounds
A two-story library with 6 independent study rooms, 4000+ hard copy archives, and access to millions of digital resources (via databases such as Pro Request, Questia School, Press Reader and Cnki)
A STEM building with ten laboratories for physics, chemistry and biology curriculum
Two well-equipped, modern academic buildings
Three student residence buildings capable of accommodating 580 students comfortably
Two faculty residence buildings
Phase two is the Yushan Academy which consists of the Centre for Chinese Programmes and the Centre for Design and Innovation. Facilities include:
Multimedia Studio
Resistant Materials (RM) Workshop A
Digital Design Studio
Preparation Room
Thinker Space
Resistant Materials (RM) Workshop B
STEAM Hub
Fashion & Textile Studio