World Reading Day | Books to Inspire
Issue date:2021-04-23
Today is the World Reading Day. UWC Changshu China would like to highlight its book recommendation campaign "Books to Inspire" and share with you 10 books recommended by the community members.
There are many ways in which UWC Changshu China staff encourage students to engage with the UWC mission and values. This year, UWC teachers have been recommending books to the community to inspire diverse ideas, thoughts and actions. Many of the recommended books reflect UWC values and touch upon topics which allow students to engage with these ideals outside the classroom.
We hope the recommended books will make us think about the challenges and opportunities we face in today's complex world, allow us to take a step back from the daily hustle and bustle and reflect on values and ideas that have been part of the UWC Movement right from its inception. Or put more simply … Books to Inspire.
01
Silent Spring
Rachel Carson, published in 1962
Recommended by
Pelham Lindfield Roberts, Principal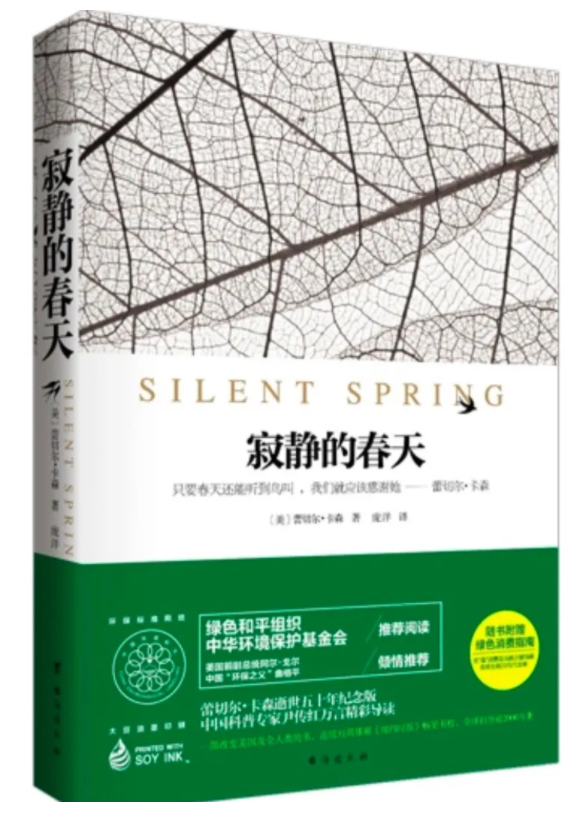 "
This book shows that sustainability and the environment is not something new to the world. The book that launched the environmental movement at a time when terms such as global warming and sustainability had not yet entered our daily lexicon in the way they now influence our daily lives. This book addressed the immediate problems associated with the use of pesticides. A problem then and a challenge now. And also, a key element of the UWC mission. More generally however, it highlighted the arrogance of science in claiming dominion over nature, showing us that as human beings, we are not in control of nature, but are simply one part of it.
"
02
Originals: How Non-Conformists Move the World
Adam Grant
Recommended by
Shirla Nga Wan Sum, Vice Principal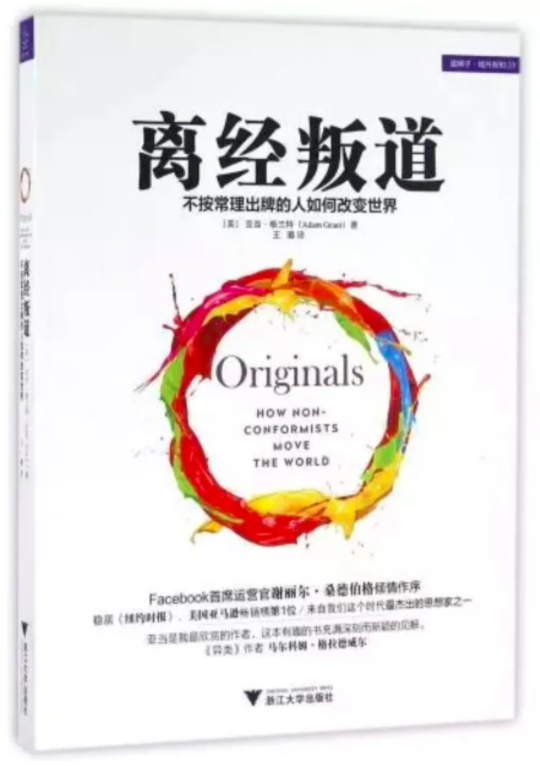 "
This is a must-read for all UWCers! Originals examines how we can turn novel ideas into concrete action which can change the world. Adam Grant includes many fascinating case studies and stories, from the feminist movement to Steve Jobs' work ethos, to illustrate the value of originality, what it takes to get heard, overcome barriers, and build the coalition necessary to make a difference.
"
03
The Three Body Problem
Liu Cixin
Recommended by Ping Li, Vice Principal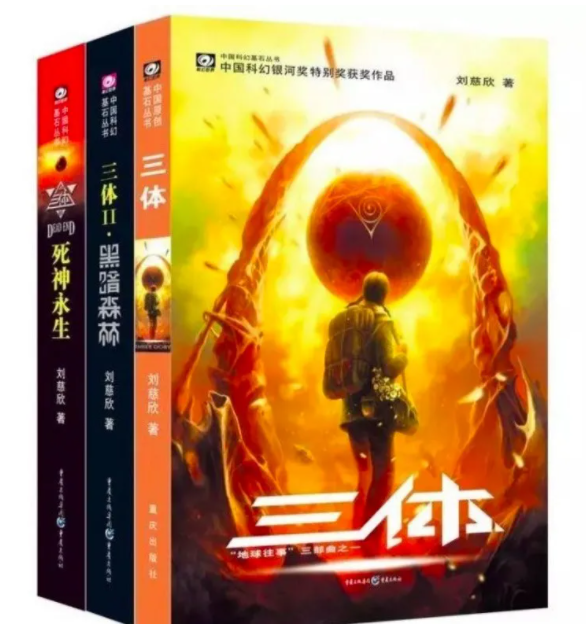 "
Liu Cixin is known as the 'the first person in China's science
fiction'. The 'Three-Body Problem' trilogy was regarded as a milestone in Chinese science fiction literature, and was the first work shortlisted for two international science fiction awards, the 'Nebula Award' and the 'Hugo Award'. The book is magnificent and full of imagination. It successfully combines the utterly illusory story with the harsh reality. At the same time, it focuses on the expression of science and beauty, and strives to create a style of science fiction literature with Chinese characteristics.
"
04
Life
Cynthia Rylant, illustrated by Brendan Wenzel
Recommended by Jodie Walker, Librarian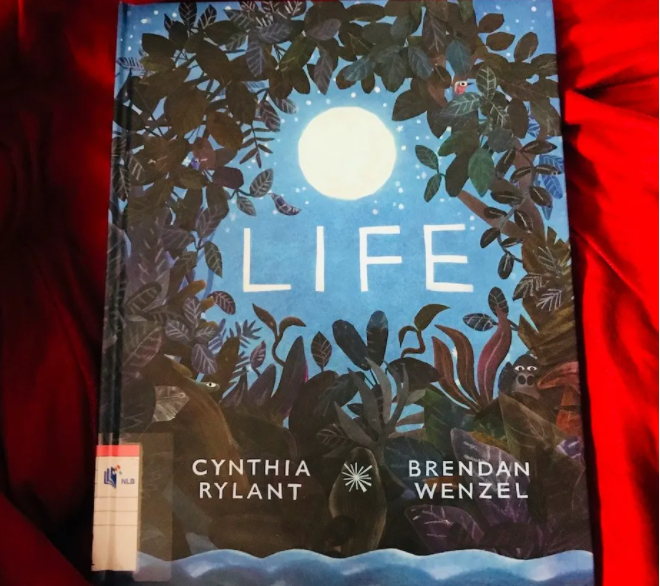 "
This is a picture book so won't take long to read. But sometimes big messages can be conveyed with a few words. To me this book speaks strongly about the beauty and wonder of the world/environment, and of growing to experience and appreciate it. It has positive messages about facing challenge and change, of respecting and protecting the world around us. The illustrations are beautiful.
"
05
The Happiness Trap
Russ Harris
Recommended by Rhianydd Meredith, English Teacher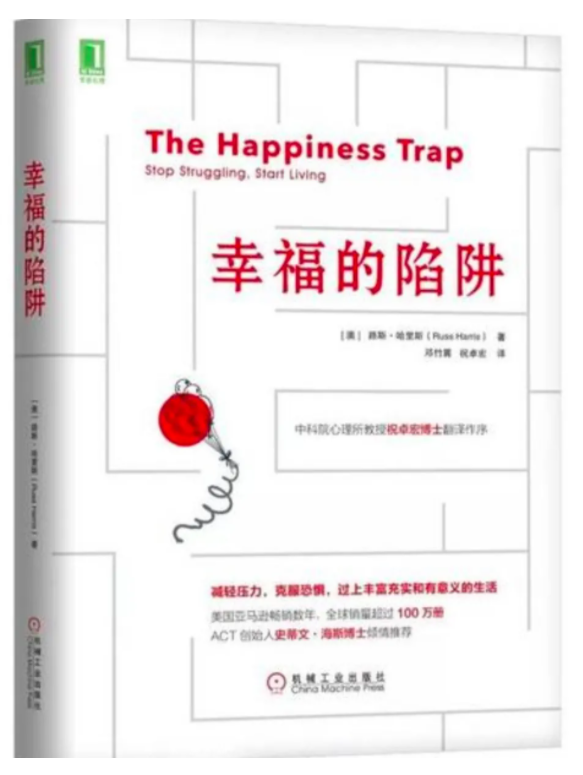 "
This book offers practical ways to develop strategies to mindfully manage difficult/troubling/unhelpful emotions. It is useful in learning to separate ourselves from our thoughts. Too often we allow ourselves to believe the narrative that we have created in our head, rather than recognizing a situation for what it is. I recommend this book because our mental health is just as important as any other aspect of our health, and I feel that this is an accessible resource with practical tools to foster mental wellbeing.
"
06
A Call to Conscience: The Landmark Speeches
of Dr. Martin Luther King, Jr.
Recommended by Justin Winton, English teacher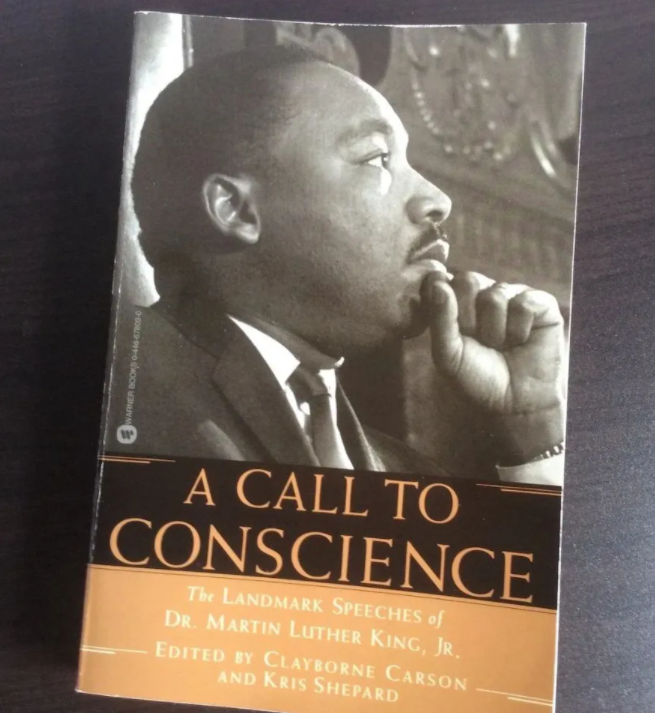 "
This anthology of Dr Martin Luther King Jr's speeches gives a real sense of the power of idealism and faith in human goodness even in the face of insurmountable obstacles and opposition. At the same time, his words demonstrate how seemingly 'small' ideas based on a clear moral compass can guide us in our daily decisions/actions in a way that can model behavior for those around us. His ideas and words have gained more strength and resonance in the times we find ourselves.
"
07
Ishmael
Daniel Quinn
Recommended by Max Pfingsten, Philosophy Teacher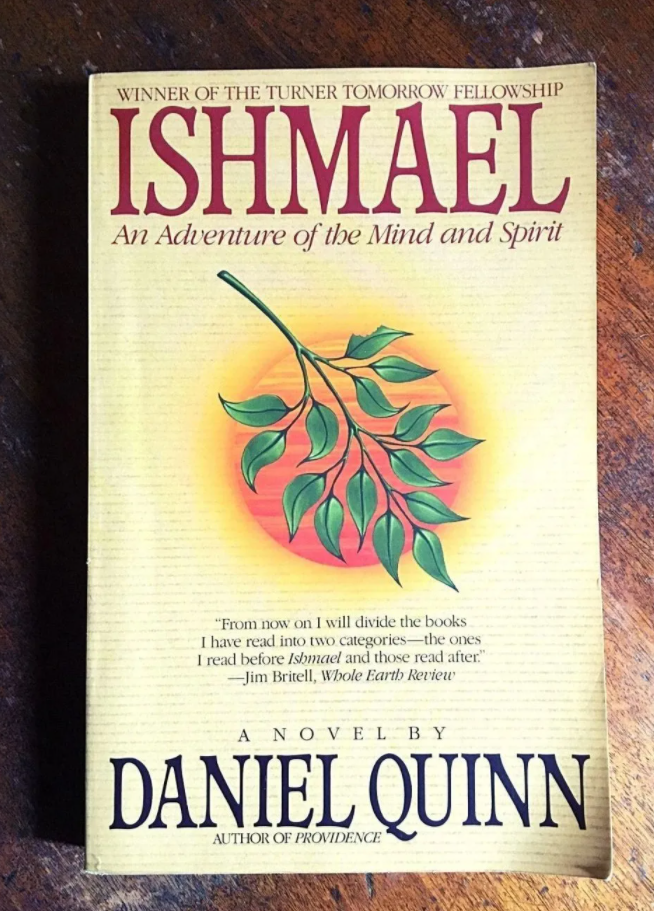 "
Ishmael looks at the problems of our world through an entirely different set of eyes... the eyes of a gorilla named Ishmael. Ishmael's broad perspective on humanity displays a wisdom built from millennia of evolution and speaks with a voice that we don't often acknowledge, but we all can recognize, in our selves. Ishmael asks questions I'd never thought to ask and makes me wonder why these questions never occurred to me. This is some of the most accessible philosophy out there, and it wrestles with issues that lie at the heart of the UWC movement, understanding, respect and sustainability. Yet rather than being heavy and grim, Ishmael explores these complex themes in a compelling narrative that is impossible to set down. It is one of the few books I've read in a single sitting.
"
08
Behind the Beautiful Forevers
Katherine Boo
Recommended by Ramie Isaac Jacobson, University Counselor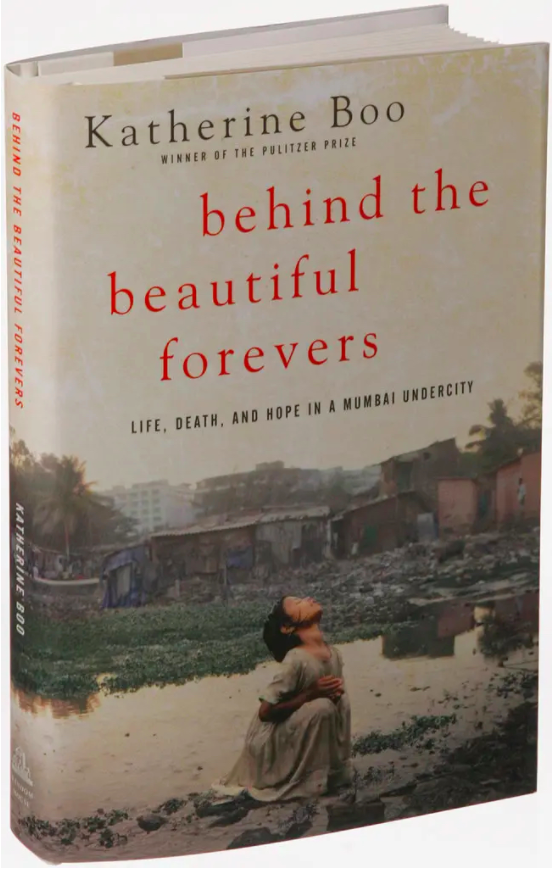 "
Written by a Pulitzer Prize-Winning author, this story is beautifully written and focuses on a segment of society often overlooked: those that live in the 'slums' near an airport in Mumbai. There are strong themes of respect for the environment, personal challenge and integrity, intercultural understanding and more. The book describes a present-day slum of Mumbai, India, named Annawadi, and located near the Chhatrapati Shivaji International Airport. It follows the interconnected lives of several residents, including a young trash picker, a female 'slumlord', and a college student.
"
09
The Song of Everlasting Sorrow
Wang Anyi
Recommended by Mark Feltham, Math teacher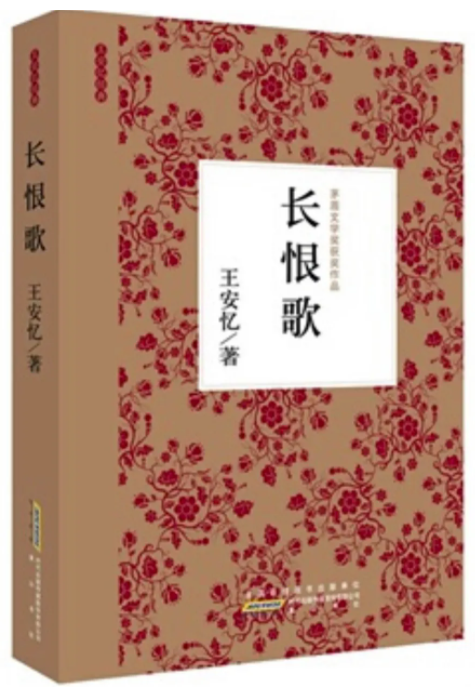 "
A deeply moving and harrowing tale, as we follow the heroine through her roller-coaster life in Shanghai. It is a story of love, hardship and heartache set against the backdrop of the second half of the last century. Wang Anyi has an extraordinary ability to capture time and place; as a reader, you feel you are there, next door, or observing in the 'Long tang'. Her greatest strength, however, is her insight into human emotion and the deep relationship and empathy she can build between reader and subject; as such she would seem to be a natural heir to Eileen Chang.
"
10
River Town: Two Years on the Yangtze
Peter Hessler
Recommended by Jian Shi, Chinese Teacher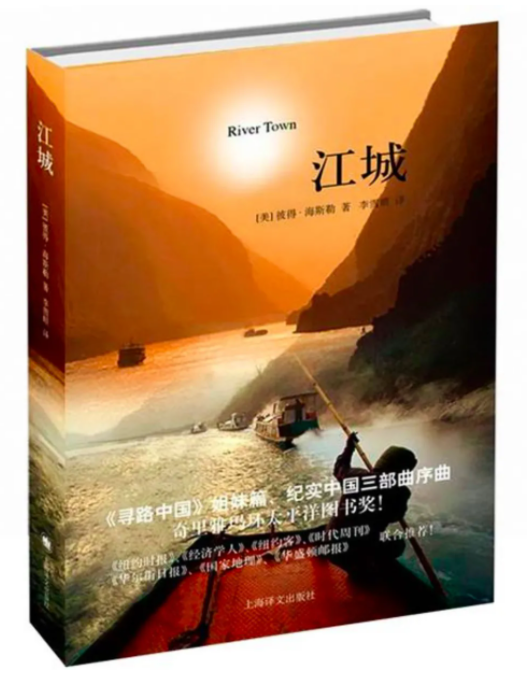 "
In 1996, a young American named Peter Hessler (Chinese name He Wei) went to Fuling, a small city by the Yangtze River, to teach English literature. The book is about his experience in those two years. First published in the United States, later translated into Chinese by his Chinese colleagues at Fuling Teachers College, and published in China in 2012. The unique perspective and detailed narrative provide Chinese readers with a way to better understand and reflect on themselves. Since its publication, it has been loved by Chinese readers. Now it is still ranked in the top 50 books on Douban. It helps foreign readers to get to know the life in a small town in southwest China more than 20 years ago. It will be an interesting journey as well. The language of both English and Chinese version is very beautiful.
"