"Building Bridges" | One World Concert 2021
Issue date:2021-04-20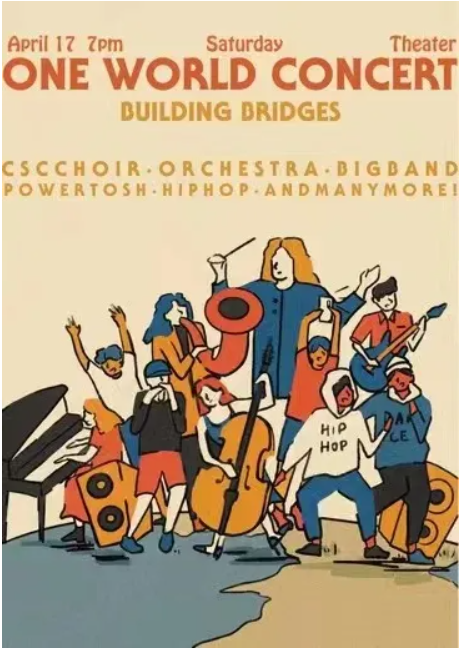 April 17th, 2021 marked the annual One World Concert in UWC Changshu China, an event that has, for many years, been the highlight across multiple UWC campuses. The theme of this year's concert was "Building Bridges", a theme that reflects on how these hard times of being apart has shown us the need to build even more and stronger bridges. With so many members of our community still not with us, One World Concert became an opportunity for us to support and listen to each other, either physically or virtually, and celebrate music, poetry, dance, but mostly, our differences and connections.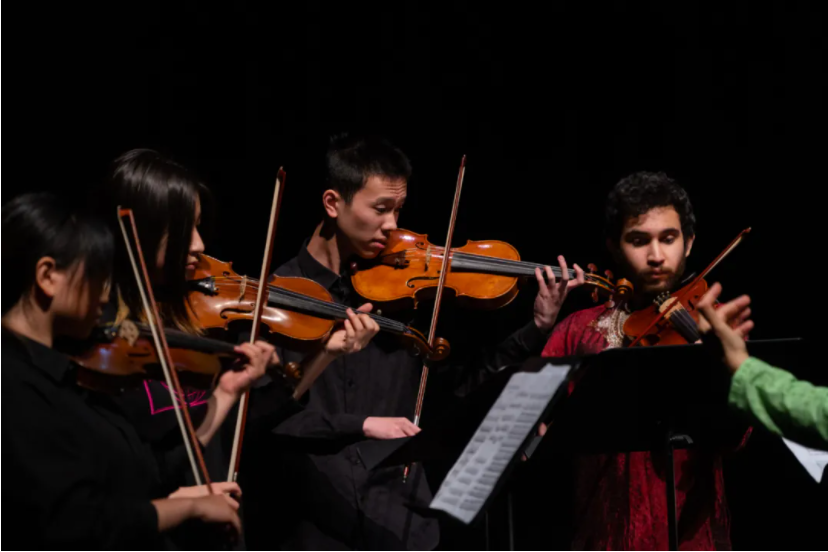 Orchestra performing "Winter" by Vivaldi
Just because our community isn't as diverse as it usually is doesn't mean we can't appreciate our differences. This year, many students and faculty came together to bring us a wide range of performances, including speeches, songs, dances, chamber music and poetry.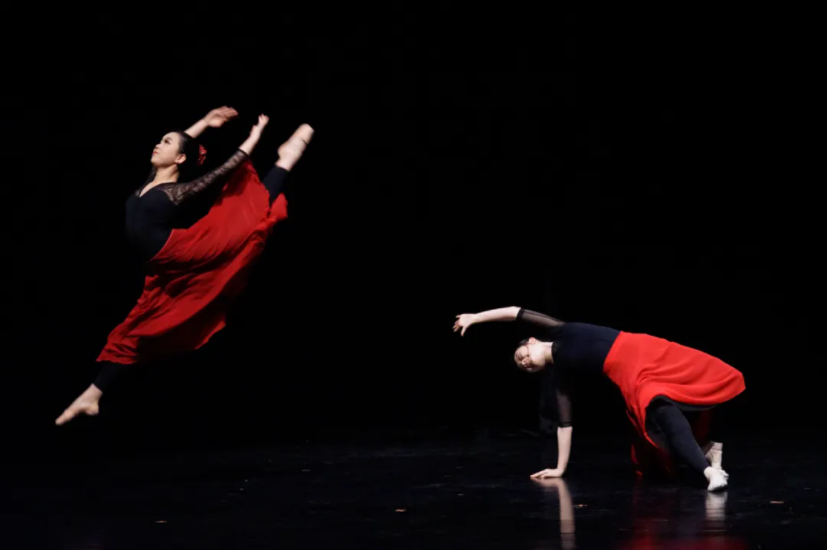 Ballet dance "Palladio"
Christoph Genz, the director of the concert, and music teacher said after the concert: "I know that preparations have not been easy, everyone had so many things to do and this time of the year is always particularly busy. On top of that we had to miss out this year on what normally makes UWC so special – the huge diversity of nations, cultures, languages, religions and traditions. I have often asked myself if, under these circumstances, it makes sense to have a One World Concert. I am glad we did. Because we managed to show the great variety and diversity of the community we are now. It is really important to not always focus on what is missing but rather to enjoy and celebrate what is there. And there was so much of that during the Concert as we managed to put together such a varied program."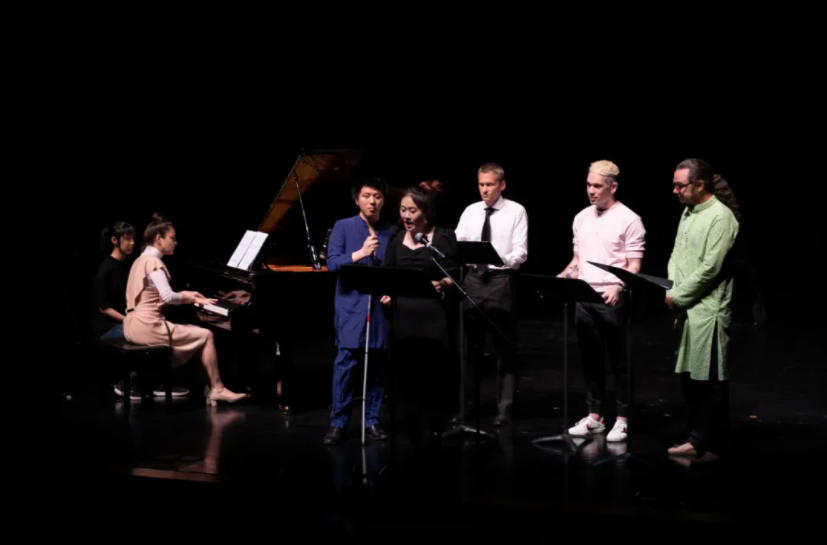 Schubert song
It was a varied program indeed. Only at the One World Concert of UWC Changshu China will you hear a Schubert trio followed by Slam poetry. Joanna, a performer of Slam Poetry and a DP1 student, said, "I spent an unforgettable night on the One World Concert, both as a performer and as a member of the audience. This is the first time my partner Michelle and I attempted to bring the form of 'slam poetry', which is the art of combining theatre and poetry, to such a big audience. To be honest, we were very worried that the audience couldn't appreciate the art of slam poetry, but when we heard the applause, we realized how we had just introduced the genre of slam poetry to so many more people. This made me more certain of the diverse and supportive atmosphere of the One World Concert."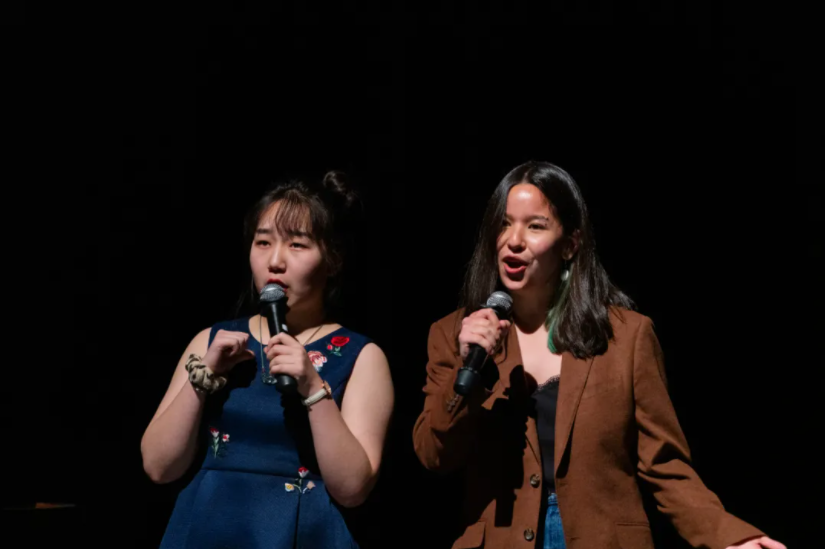 Slam Poetry
Susie Li, a pianist and a FP student who performed a Schubert trio with her friends, said: "Remembering these weeks of preparing for the Concert, I realized that while the final performance is important, the process taught me so much more. When I was bowing on stage, I was filled with gratitude for this opportunity, for my friends, and for the support of the crowd. We build bridges together, and it could only be done if we totally trust one another."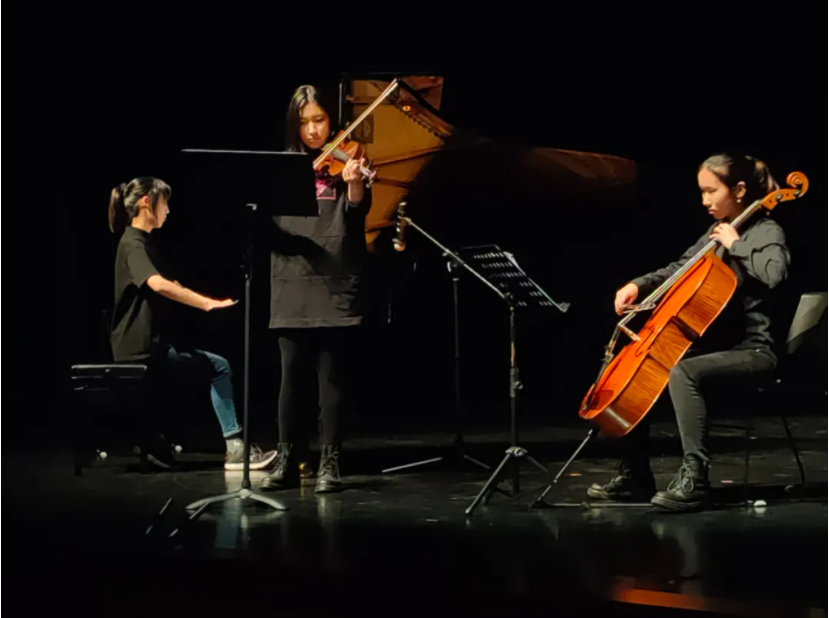 Schubert trio performance (author, right)
Another major hit in the Concert was a hip hop performance of the song Tomboy. Dancer Catherine Chen, a DP1 student, said, "As the coordinator and organizer of this performance, the passion for dance my friends and the audience have shown is unprecedented. Our performance is based on a Jazz styled modern urban dance, and I felt how our choreography with the powerful beats of the music Tomboy broke the silence of the theatre, and connected us with the audience. Under the big theme of building bridges, we tried to build a bridge with the audience, using art as the medium to bring everyone together into 'one world'. As the only hip hop program, we tried our best to make the concert more diverse, and we might have just succeeded."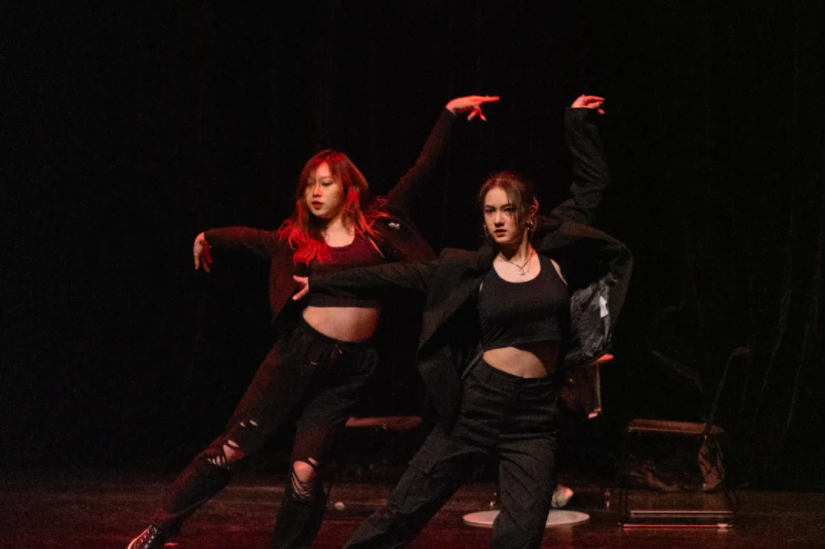 Hip hop dance "Tomboy"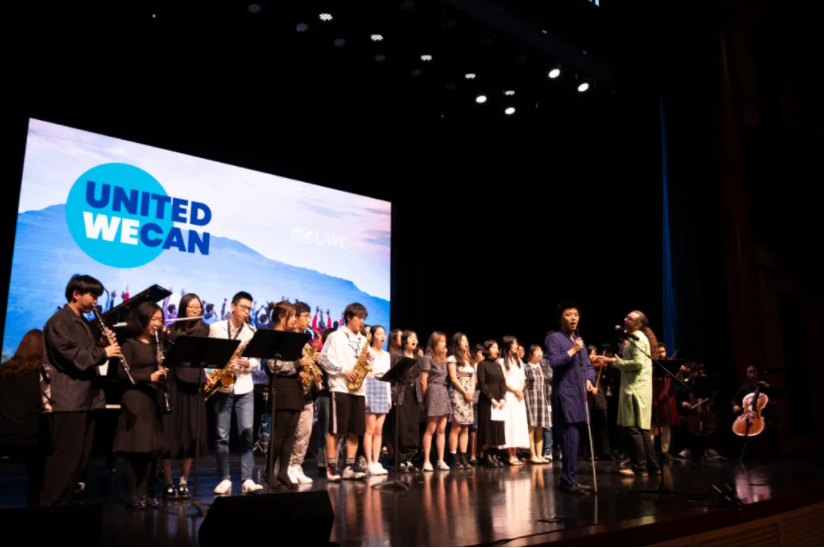 Big band, Orchestra and the Chinese teachers performing Chinese song "The ocean is my home"
An especially memorable performance brought to the community by a group of Taiwanese students not only had filled the whole theatre with cheers and applause, but also introduced many members of the community to their indiginous culture and language for the first time. The Taiwanese cohort organised "好年冬 Ina Minokay", a performance consisting of "Ho i na lu wan", "Kipahpah Ima", "Breakthrough Day (出头天)", and "Thank You" — all of which represent the diverse cultures of Taiwan.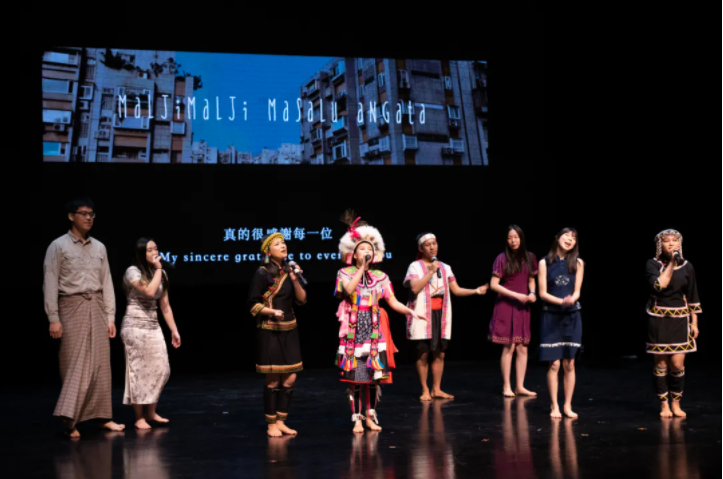 Performing Taiwanese songs
Nick, a DP2 student and his friends from Taiwan shared their thoughts and feelings: "As the world faces unprecedented turmoil and turbulence due to COVID-19, this year's One World Concert aims to 'bridge' different nations, people, and cultures through music. Our performance resembled a festival in which we celebrated our UWC journey and appreciated the people who have accompanied us along the journey. '好年冬 Ina Minokay' was not only dedicated to our island and our beloved families, but also each and every person who has embraced us. The Concert exemplified that we are bridged by music instead of languages; we are united by love instead of hate; and we are connected by what we share in common instead of our differences."