Centre for Design and Innovation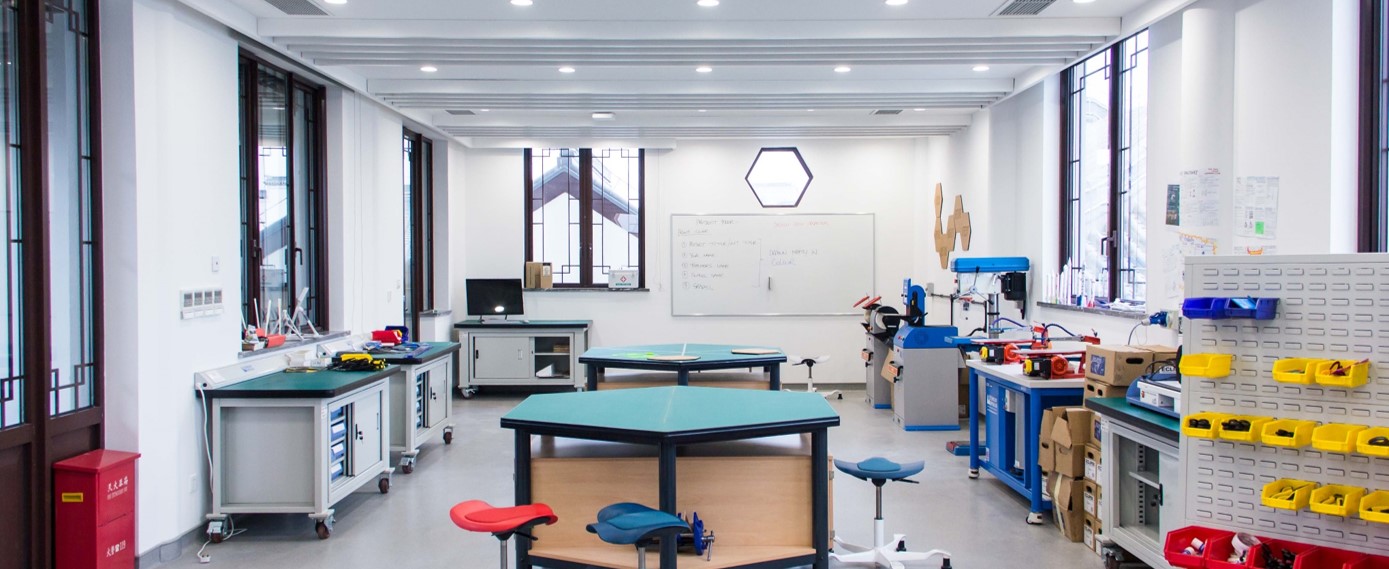 "Design for Peace; Innovate for Sustainability"
Established in September 2018, the mission of the Yushan Academy Centre for Design and Innovation is to provide meaningful educational opportunities for UWC students and the wider community to design and innovate collaboratively for peace and sustainability. Our aim is to encourage design thinking and an interdisciplinary approach in generating creative solutions to the world's complex problems. Upholding the UWC tradition of experiential education, students are encouraged to develop a sensitivity towards human-designed systems and objects and, therefore, a view of the designed world; a malleable one which they can actively shape for the better as change-makers. Ultimately, we hope to cultivate agency and build character; individuals who investigate, prototype and iterate, to design and innovate for a better world. Yushan Design and Innovation Institute also serves as an intercultural, creative hub of Changshu, China; an intersection of the old and the new; a vibrant exchange platform of myriad cultures, ideas and perspectives. Yushan Design and Innovation Institute embodies what UWC Changshu China envisions UWC education to be, now and in the future: to design for peace, innovate for sustainability. The ideal preparation for unprecedented challenges and to capture the opportunities presented by the ever-changing, innovation-driven world.
Contact Us
ysacdi@uwcchina.org
Please follow YSACDI wechat for more information: