2021 UWC-DT SUMMER STUDIO: DESIGN × INNOVATION FOR CHANGEMAKERS
Issue date:2021-04-15
Do you have incredible ideas, but you don't know how to turn them into tangible outcomes?

You are good at solving problems and managing projects, but have you been practicing on real projects in an iterative manner?
You share values of empathy, inclusiveness, diversity and sustainability, but have you applied these values in concrete action to serve the society?
At UWC-DT Summer Studio, you have opportunities to answer these questions, challenge yourself, change your mindset and become a change-maker.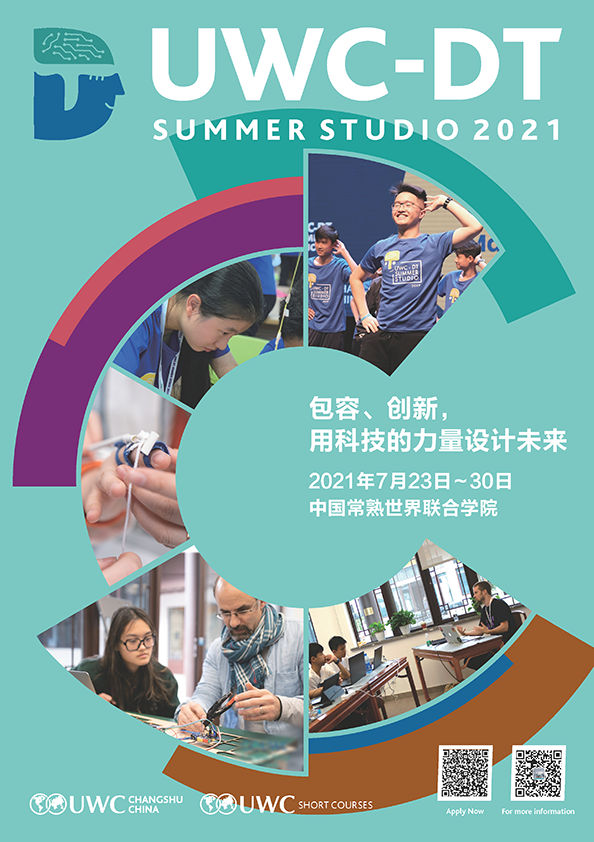 The theme of 2021 UWC-DT Summer Studio is DesignThinking × Hackability. Integrating Design Thinking methodology and modern technology, participants will create solutions for people with disabilities in Changshu to improve their quality of life. Meanwhile, participants will apply UWC values in an authentic environment, including celebration of difference, compassion, and service mindset. Throughout the 8-day program, participants will work collaboratively with design experts, people with disabilities in the Changshu community, UWC students and alumni to create practical solutions which serve real needs in society; changing the world one step at a time.
2021 Hackability Workshop-mechanical glove that helps overcome a physical impairment to grasp various objects
The UWC-DT Summer Studio was first held in 2019 and received high recognition from participants and parents. Since 2020, it has been recognized by UWC International office as a UWC short course. Any participants in UWC shortcourses are recognized as part of the UWC alumni community.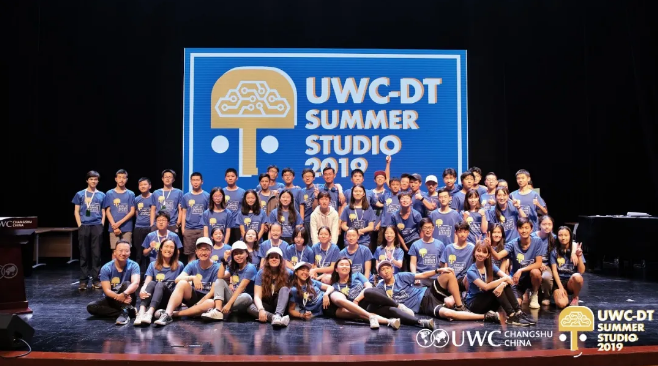 2019 UWC-DT Summer Studio Closing Ceremony
Why do you learn design thinking and hackability?
When it comes to design thinking, the first word that comes to mind is "human". For example, what do humans need? As future global citizens, teenagers should focus more on authentic "human needs" and work together to create human-centered service and products which benefit society.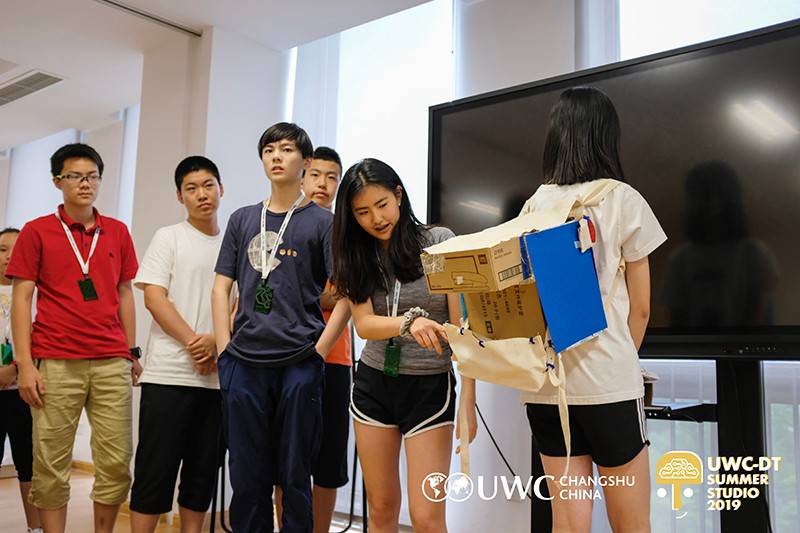 2019 UWC-DT Summer studio backpack challenge
Inclusive design is a truly human-oriented design concept since it puts the needs of all humans at the forefront, rather than assuming an "average" or "norm" to define the group it applies to. Everyone has particular abilities and limitations. The true meaning of inclusive design lies in that it not only expands people's access to product and service experiences but also broadens the vision of innovation, creativity and design for as many people as possible without being limited by individual capabilities.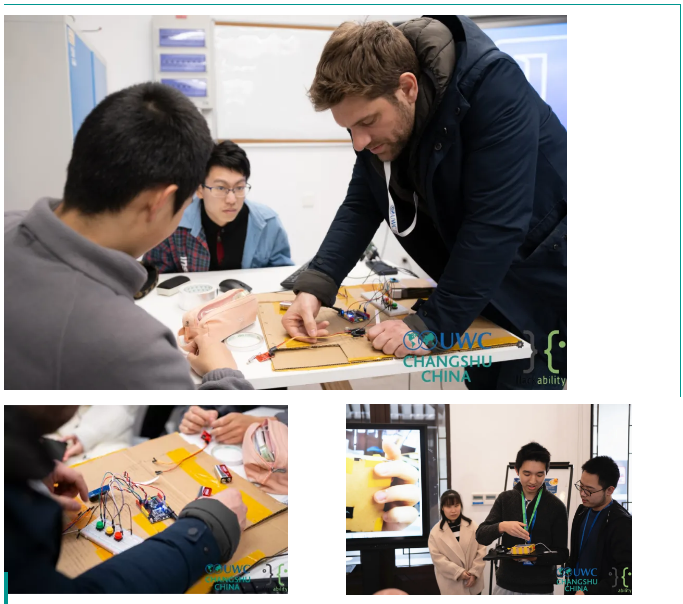 2021 Hackability Workshop-Traffic light project helps visually impaired persons identify traffic lights
At UWC-DT summer studio, you will learn how to identify the aesthetic and technological needs of people in the real world and translate those ideas into concrete actions step by step through design thinking.
What Can UWC-DT Summer Studio Offer
Deep dive into the Design Thinking process and learn lifelong skills of project planning and management;
Integrate the concept of 'inclusiveness' into the design process; cultivate empathy, communication and collaboration skills through authentic project work with the Changshu Federation of Disabled People;
Hands-on experience with emerging, exciting technologies for rapid prototyping (e.g.coding, electronics, 3-D printing and laser cutting);
Fieldtrip to local high-tech medical device company and gain design inspiration from the corporate environment;
Immerse in UWC's unique experiential,inquiry-based education model, cultivate UWC values and collaboration skills;
Get to know yourself better and improve yourself from close interaction ns with industry professionals for individual evaluation and feedback;
Under the leadership of UWC alumni and students, form teams to experience diverse UWC culture and unique theme activities;
Receive short course certificate from UWC international office, and recognition from UWC Changshu China with certificate of achievement. Excellent students will have the opportunity to get personalized recommendation letters from their tutors.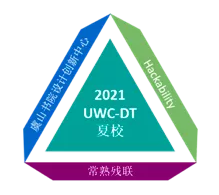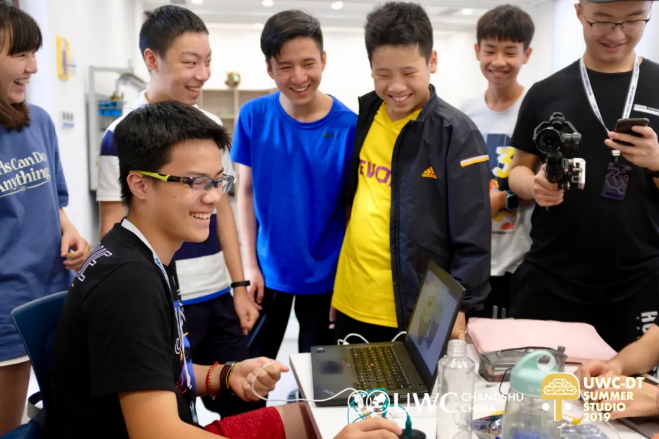 2019 UWC-DT Summer Studio Creative Coding class
How do We Teach at UWC-DT Summer Studio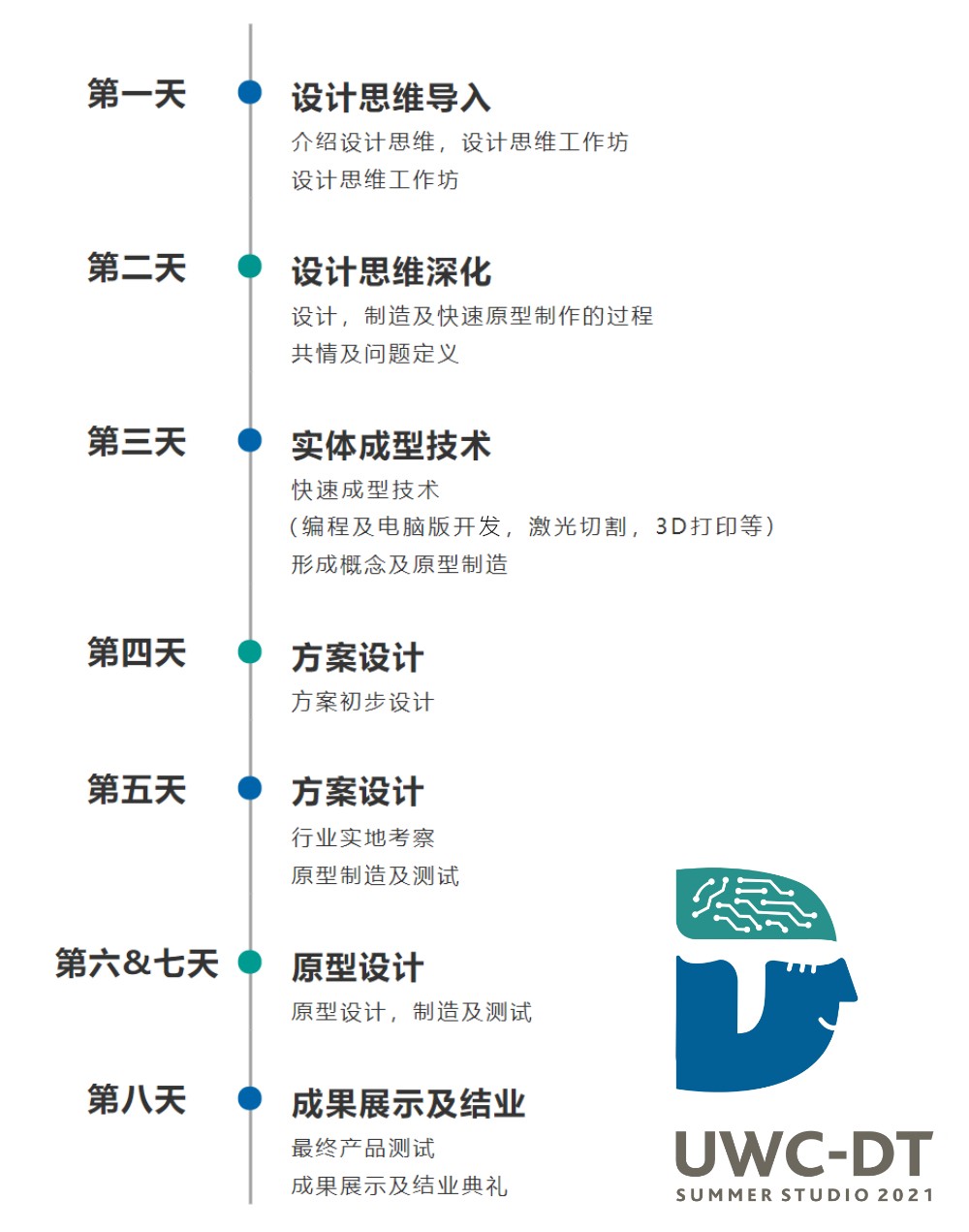 UWC Themed Activities
A number of UWC Changshu Design students will join the camp as camp facilitators. They will share their experiences with using design thinking to solve problems and support campers in project-based learning.
Students will also participate in a range of vibrant, interactive, UWC-themed activities throughout the camp, such as fashion show design, creative microfilm production, speed design forum, human library, global issues forum, UWC treasure hunt, etc.
*Draft schedule may change depending on students' pace and instructors' judgment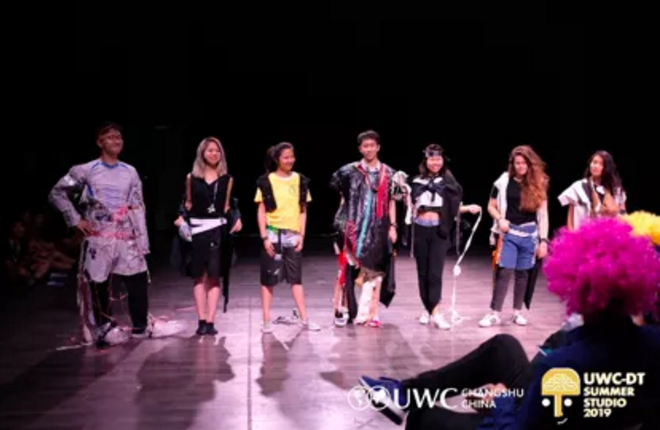 2019 UWC-DT Sustainable Fashion Show
Who's Teaching UWC-DT Summer Studio?
Core Team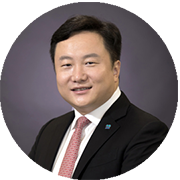 Mark Wang,
Founder of UWC Changshu,
Guest speaker of UWC-DT Summer Studio
Mark is the founder and Chair of UWC Changshu China. He is the member of UWC International Council and Chair of UWC China National Committee. After his graduation from RCN UWC in 2000, he started to pursue his dream of opening a UWC in the mainland of China. In 2008, he became a member of UWC International Council. In 2010, together with other alumni of UWC in China, Mark founded UWC National Committee of China and he became the Chairman of the Committee. In 2015, UWC Changshu China after 15 years of relentless efforts. In 2018, Mark was elected as a deputy to the 13th National People's Congress. Mark also founded a number of enterprises and UWC+ in the Nordic region and China.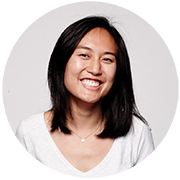 Amy Li
SideChef Platform Director,
Instructor
Amy is the Director of Platform at SideChef, a home cooking startup that is changing the way people plan meals and buy groceries. Previously she was a Business Design Lead at IDEO Shanghai, where she took a human-centered, design-led approach to help organizations explore new ways to grow. Prior to IDEO, she worked mainly with the General Assembly and a variety of early and growth stage startups in the Techstars incubator, helping them with user acquisition and growth strategies. Amy was born and raised in Hong Kong, received her B.Sc. in psychology from Yale University, and holds an MBA from Tsinghua University. In her free time, she can be found in the kitchen experimenting with new flavors of ice cream.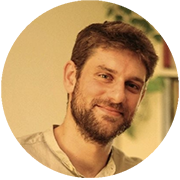 Gabriele Ermacora
Co-founder of Hackability,
Instructor
Gabriele Ermacora holds a PhD in Human-Robot Interaction from Politecnico di Torino (Italy) and a post-doctor from Shanghai Jiao Tong University. Committed to making a positive impact through technology he co-founded Hackability in Italy in 2015, a community of creative designers and hackers that aims at building technology for people with special needs and disabilities. In last 6 years, Hackability built more than 120 unique solutions, engaged more than 3000 people across Italy, France and China while inspiring old and new generations to accept diversity throughout technology. He is now taking a bigger challenge by co-founding Impact Makers, an educational platform dedicated to teach meaningful technologies.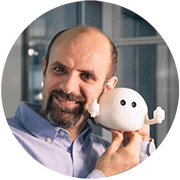 Rudolfo Cossovich
Assistant Professor of Interactive Media Arts at NYU Shanghai,
Instructor
Rudolfo Cossovich is a media artist with an engineering background. He is an Assistant Professor of Interactive Media Arts at NYU Shanghai. His interdisciplinary working robotic applications focuses on blurring the binaries between machines and humans. His investigations on electromagnetic phenomena, bio-inspired robots, and machine art try to unveil ways that machines might exhibit cognition, evolution, and autonomy. His works on electrical vehicles, Open Source Robotics, and physical programming have been featured in Popular Mechanics, CNN, and other popular media outlets.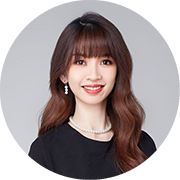 Shirla Sum
Vice Principal(Education) of UWC Changshu,
UWC-DT Summer Studio Initiator
Shirla Sum is Vice Principal (Education) and Director of Yushan Academy Center for Design and Innovation (YSACDI). Shirla aims to encourage the UWC community and beyond to embed design thinking and an innovative, interdisciplinary approach in capturing the opportunities presented by the 21st century. Prior to her career in education, Shirla spent five years as an economist at Goldman Sachs in New York and Hong Kong conducting macroeconomic research, covering the US and Asia-Pacific economies. Shirla is a graduate of Pearson College UWC in Canada, and has a double major in Economics and Philosophy from Wellesley College in the United States of America. She completed her Post Graduate Degree in Education (Economics) and Masters of Education in Curriculum Studies at the University of Hong Kong.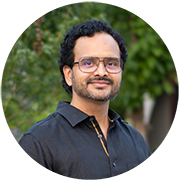 Pranjal Rai
Head of Design Technology at UWC Changshu,
Instructor
Before joining UWC Changshu China in 2019, Pranjal was employed in Dubai, UAE for 5 years. Pranjal has pursued several freelance projects in the education sector, toy and game design, education consultancy, and workshop design before moving to a full-time teaching role in 2011. In his 9 years of international teaching experience, Pranjal has developed his association with the IBO working as DT Examiner & Teamleader, My IB DT community moderator and a part of the Curriculum review team.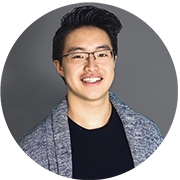 Derick
Alumni of UWC Adriatic,
Lead Student Facilitator
Chunxi Derick Guan is a student at UWC Adriatic class of 2021 and a graduate from UWC China. He is the founder of THINKERS and Design, a design social enterprise empowering sustainable innovation in Italy and China. Derick is recognized by Editor in Chief of the Economist and Members of the European Parliament as the 20 most promising young entrepreneurs in Europe, winning the "European 20 under 20" award. Derick is a design researcher, worked together with researchers from Stanford and the London School of Economics, and serves as a member of the Pioneer Academics Alumni Advisory Board. Derick also designs for social equity and inclusion as a member of the UWC International Board Anti-Racism, Diversity, Equity and Inclusion Steering Group (ARDEI SG).
UWC-DT Summer Studio Residential Life and Safety
All campers will be staying at UWC Changshu China on-campus student residences and experience an authentic UWC experience. Every residence has common areas to allow for free-flow conversations and relaxation. In the second part of camp, campers will be divided into different small groups to finish their last project. This not only allows for deep, meaningful exchanges of ideas as well as the development of long-lasting friendship!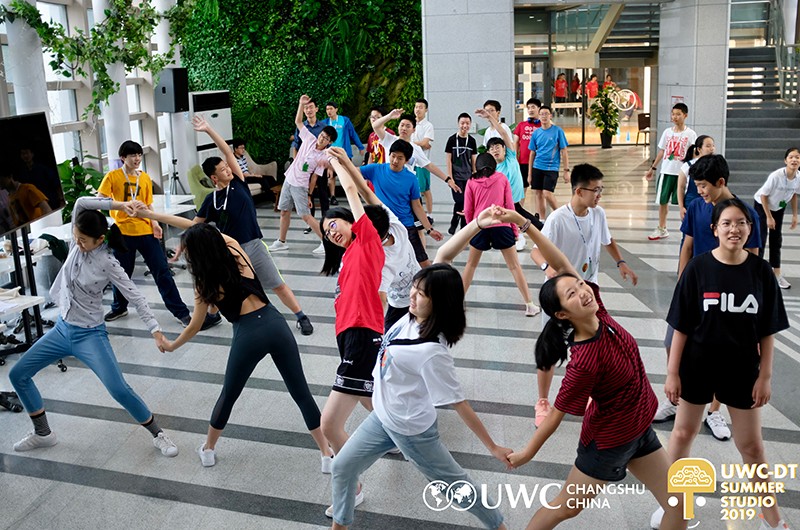 2019 UWC-DT Summer Studio Physical Activities
Campers will be provided with three delicious meals at school canteen. They will also have access to a wide range of facilities on campus, including our library, indoor and outdoor basketball court, gym, etc.
There is 24-hour school security and on-site health service provision, to make sure all campers stay healthy and safe.
UWC-DT Summer Studio Registration
Deadline:
Early bird special before May 1st : 14,500 CNY
Regular registration cost: 15,500 CNY (May 2nd-May 31st);
Includes program fees, insurance, accommodation, food and company visit costs.
Program days: July 23- July 30, 2021 (8 days in total)
Address: UWC Changshu China, No.88 Kun-Cheng-Hu-Xi Road, Changshu, Jiangsu, China
Age group: 14-18
Language: English (Chinese language support available if needed)
Scan the QR code or Refer to the link
https://forms.office.com/r/txCubPf6XE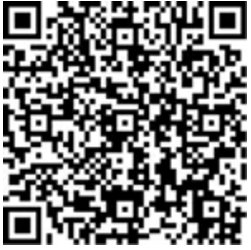 Application for Scholarship: UWC Changshu China will offer a certain amount of scholarship to eligible applicants. Applicants will be required to provide personal statements, education status and family income information and other materials. To apply, please complete the Application Form for scholarship. Please refer to the link: https://forms.office.com/r/afQbLSGp42