Earth Day | Bird Watching on Our Little Island
Issue date:2021-04-22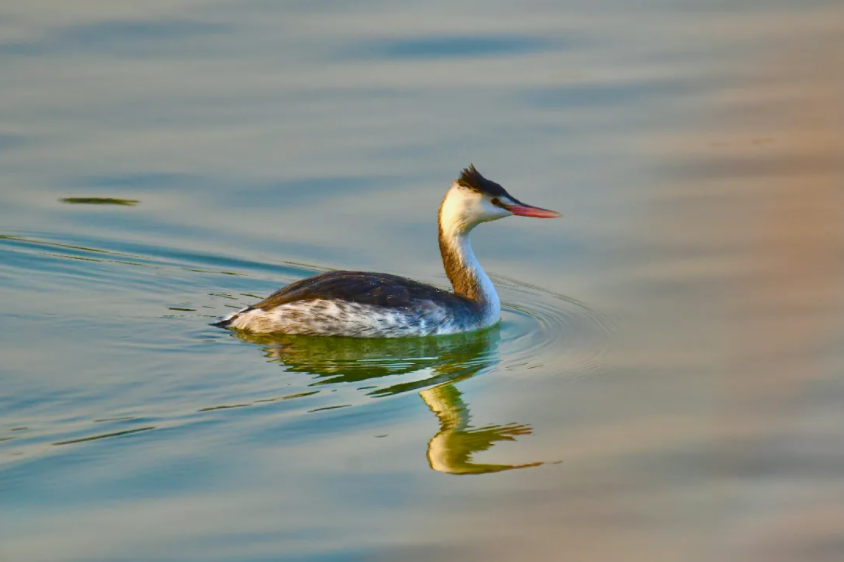 Great-crested Grebe
Upon Earth Day, Stanley Qiu, FP student of UWC Changshu China, a passionate bird lover, shared his photos and video of brids he observed during his 70 days of bird watching on campus since he entered the campus in August 2020. He has recorded 19 bird species with over 3,000 photos. He hoped his pictures would remind people the importance of protecting the nature so that we can live peacefully with an abundance of thriving creatures on our beautiful planet.
When I first joined the Class of 2023 at UWC Changshu China in August 2020, I marveled at how beautiful our campus was. From Baijia Forum to the library, to Yushan Academy, their white and grey walls blended seamlessly with surrounding trees and flowers, and the gentle waves of the Kuncheng Lake.
During walks along the waterfront, I began to notice the bird calls. One bird called from a treetop, another replied from the rail of a bridge, and a third joined from atop the dormitory… Soon there was a joyful party of quacks, chirps and songs.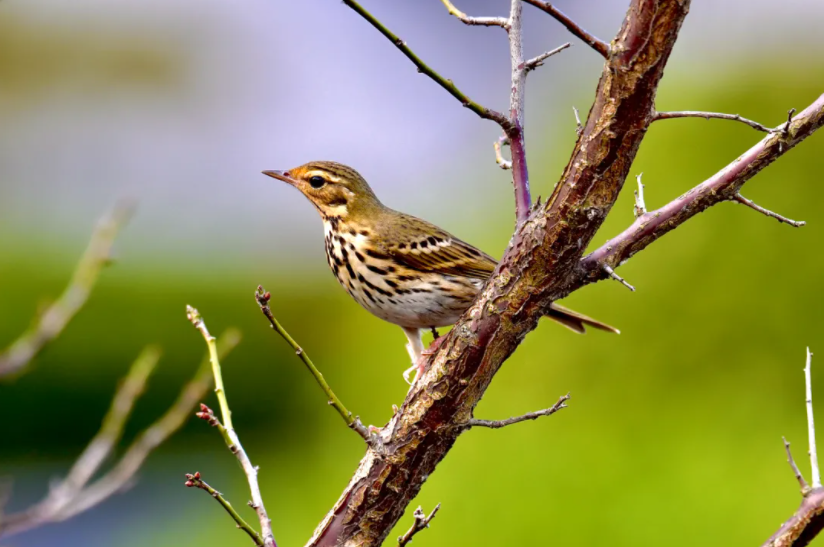 Olive-backed Pipit
I started to use my camera to record birds on weekends. My previous experience had been a few tours with a Shanghai bird-watching group, but this was the first time that I observed on my own. My first batch of photos all came out blurry. The egrets and herons fluttered away as soon as they spotted me. Gradually I learned to listen to the direction of their calls, and approach slowly. Sometimes I hid behind trees, other times I just waited patiently.
Early mornings and late afternoons were the best times for observation. The soft light cast long shadows, which brought out the silhouettes of the birds most clearly. One of my favorite photos was a Little Egret flying across the lake at dusk. With her sharp black beak, slender legs, yellow talons, and white feathers glistening against dark blue waters, she looked perfectly graceful.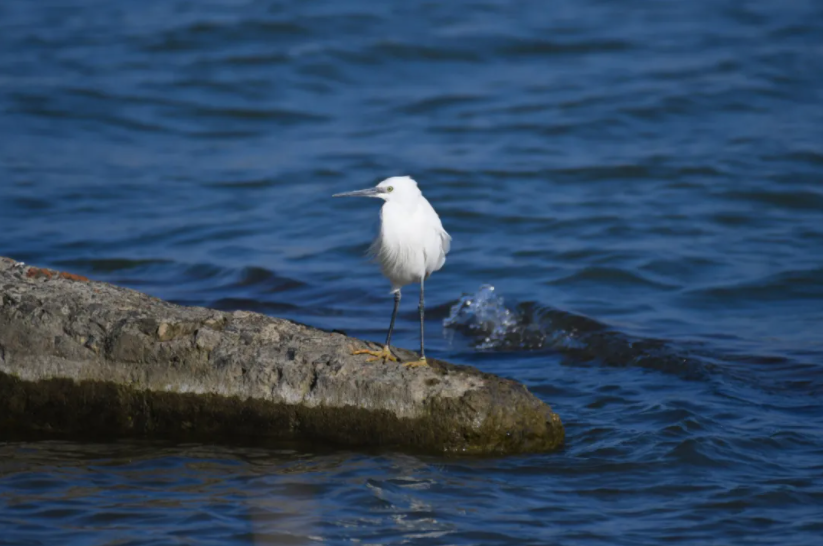 Little Egret
As I got more experienced with tracking birds, I began to take notes of their favorite spots. The grassland behind the track field, the small forest in front of the gym, the lotus pond, the single rock next to the Wangyu Bridge… my list kept growing.
Little Egrets liked shallow waters, Eurasian Hoopoes preferred open lawns, while Yellow Bittens camouflaged by blending their skin color with reeds. I also downloaded APPs such as the Merlin Bird ID by Cornell Lab to better identify them. In just over seven months, I have takeng 3,000 photos of birds, logged 19 species and over 70 sightings. In April 2021, I put my photos together to make a video, and presented it at the school assembly.
The amazing abundance of birds at UWC Changshu China has prompted me to think why this is the case. Our little island seems to provide everything they need: water bodies to swim and catch prey, grass fields to roam and hunt, trees to offer shades and build nests… This lake habitat is safe and rich in nutrients. It is also connected to larger water systems such as Yangcheng Lake, and the migratory routes along the eastern coast. I have even seen seagulls snatching other birds' meals here. This means that we are all inter-connected. How we take care of the trees and grasses, how clean the water is, how much noise and pollution we produce will all affect how birds live on this island.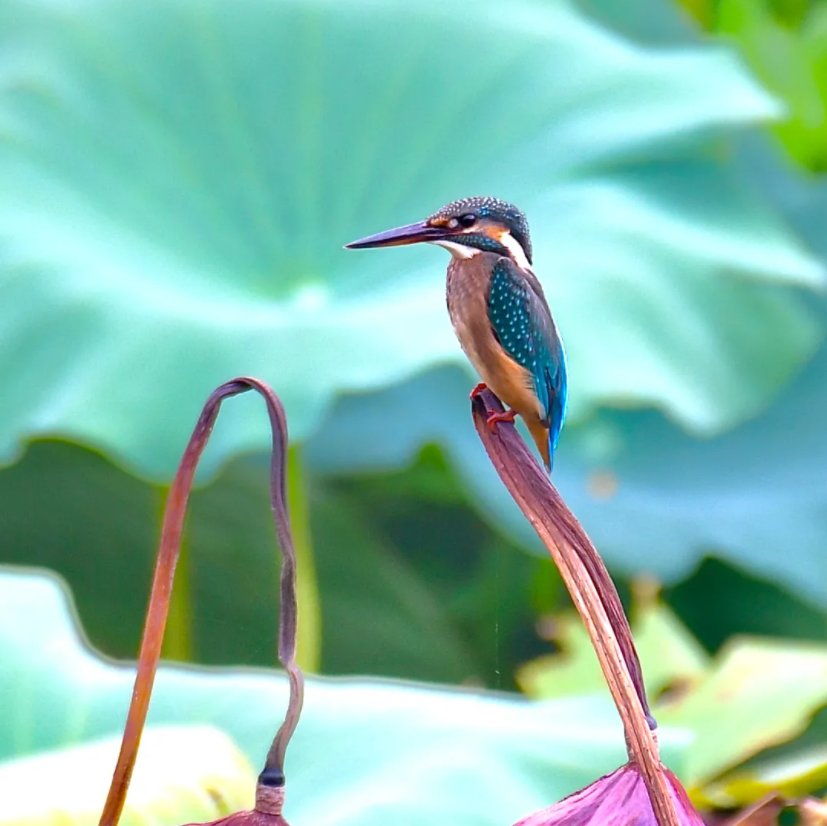 Common Kingfisher
As enjoyable as my bird-watching experience has been, there is still a lot that we do not know. For example, what other types of animals live here? How many are migratory and how many are resident? What are the threats to their survival? I hope my presentation will attract more teachers and students to join me. Perhaps we can design a birdhouse together, construct a walkway with signs for various species, and connect with local groups to offer more educational tours. Collecting more data on bird number, variety and seasonal fluctuation will be crucial in ensuring their survival.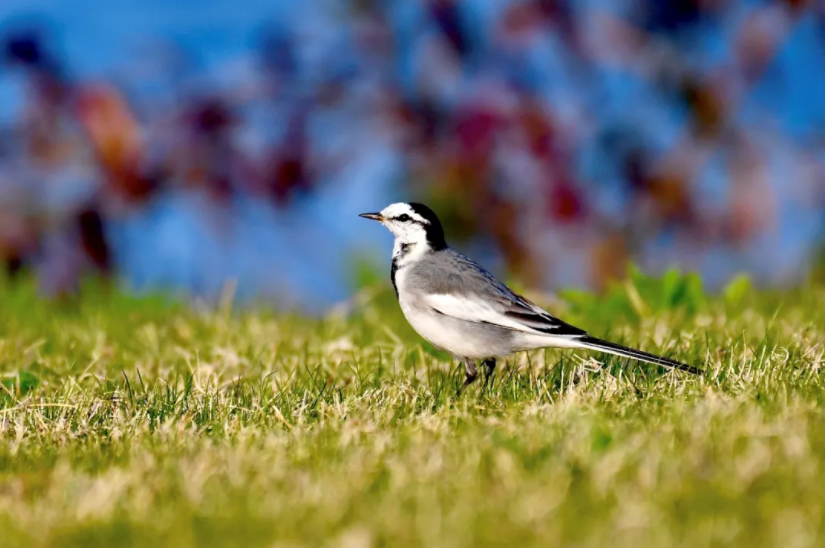 White Wagtail
The birds I observed on campus have allowed me to bond with this school in a unique way. They take me away from the hustle of classes and exams to pay attention to nature. To watch a blade of grass shine under the sun, a bud blossom into full bloom, and a Common Kingfisher dive straight into the water without a splash is to connect deeply to who we are as a community. Peace and sustainable future are not abstract values printed on a wall. They must be lived freshly every day, by opening our eyes, sharing resources, and respecting those who are different from us.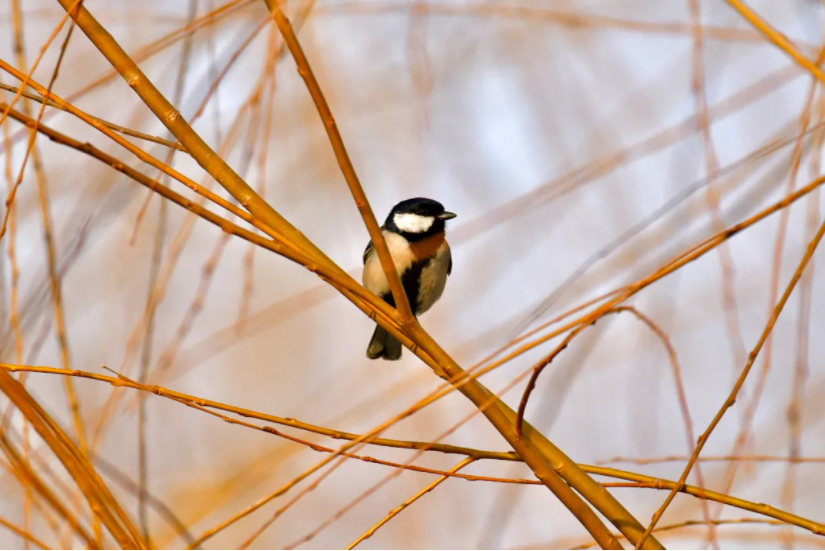 Japanese Tit
Upon Earth Day, I think about the many communities beyond UWC Changshu China. There are DP2s graduating in their home countries, stranded students studying at the Ranum Bubble, families devastated by the COVID-19 pandemic, migrants displaced by war and climate change… We may feel lonely, but if we can learn from those birds who sing to each other, we realize that we do not live on isolated islands, but are chapters linked by the symphony of life. Our actions will affect those around us, as well as the animals and plants that share our planet, just like ripples in a lake.
As a student, I feel it is my responsibility to let more people see how beautiful our campus is, and how important it is to make it more welcoming and hospitable for everyone. Let us take good care of our home.