Outstanding Performance at the 6th National Linguistic Olympiad
Issue date:2017-06-01
On May 29th and 30th, eight students from UWC Changshu China participated in the final round of 6th National Linguistic Olympiad of China at Tsinghua University in Beijing.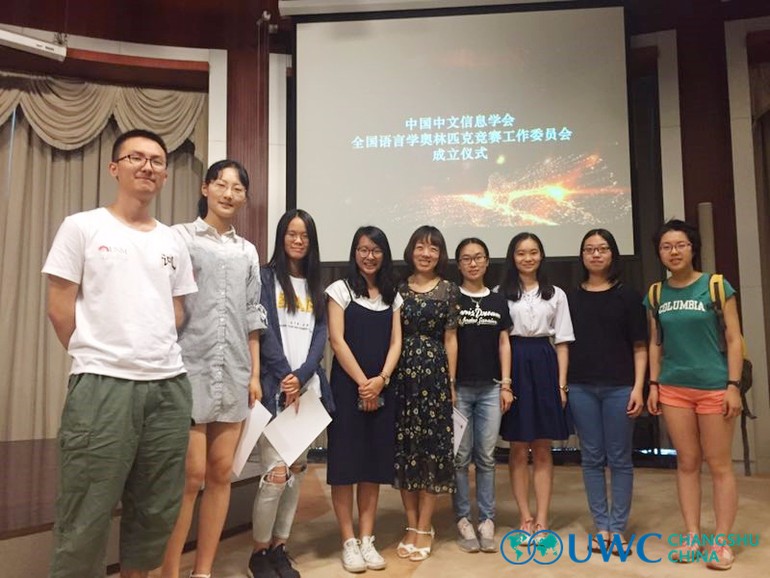 From left to right:Yiming Luo,Haoyuan He, Tingting Wang, Yongle Yu, Dan Li, Zhouyang Ren, Lin Ye, Yixuan Qiu, Minyuan Lu
They achieved outstanding results: Lin Ye and Yiming Luo got the Prize for Best Problem Solving. They both went through an interview for the selection of members to represent the China National Team; ten students received the first prize; eleven students received the second prize; and six students received the third prize! The supervisor of Language Association Zhixing and leader of the team, teacher Dan Li got the Prize of Best Instructor! Congratulations to all the contestants and thanks for the great work teacher Dan Li did! Also thanks for the support from Ping Li,Vice Principal of Chinese Programme!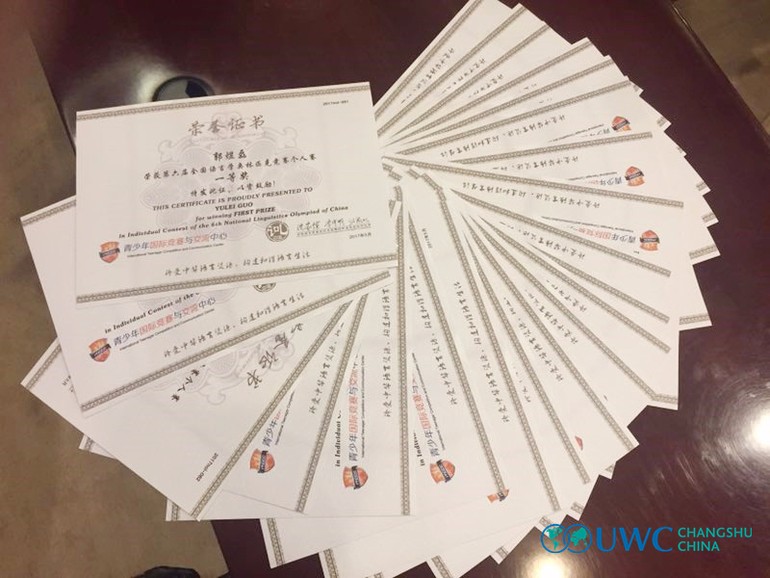 Prize Winning Certificates
Linguistics is the study of phenomenons and laws of languages. Linguistic competition requires contestants to combine their knowledge of liberal arts and human science with logical thinking to work out the problems. In UWC Changshu China, our teachers and students come from over 100 countries and regions with 50 different mother tongues, which provides an ideal environment and vast resources for linguistic studies and cross-cultural communication. The process of exploration and personal challenge, as well as the development of cultural understanding are all very much in line with UWC values.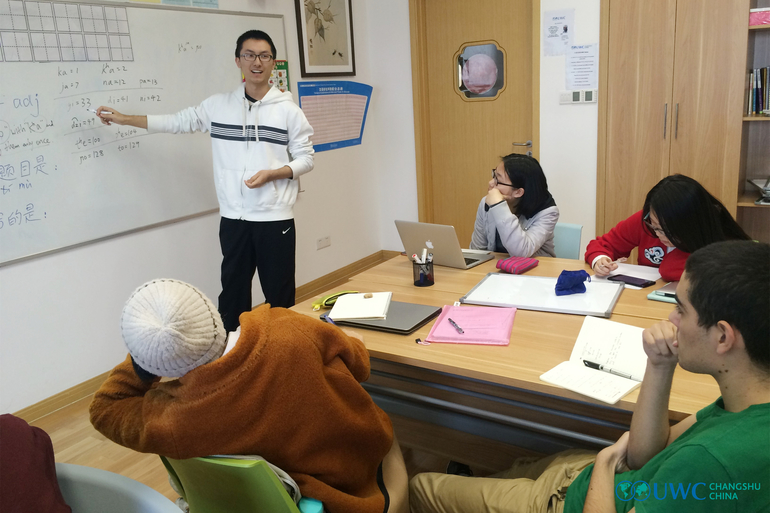 Yiming Luo talking about the Linguistic Competition in Language Association Zhixing
Language Association Zhixing was founded by Yiting Yang and Yiming Luo in order to promote interest in linguistic competitions and provide a platform for multi-linguistic communication. Yiting got the first prize in the 5th National Linguistics Olympiad of China, and Yiming also got the first prize and became a member of the China National Team and won the silver medal in the final international competition in India.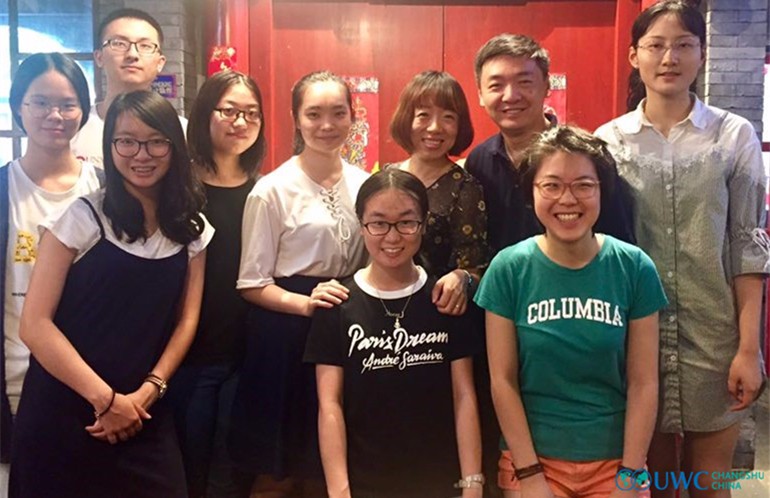 Yi Wang,co-founder and Vice Chair of UWC Changshu China with participating students and teacher
Having achieved such wonderful results in the past two National Linguistic Competition, we hope that more students will participate in the next year's competition, get ready for the challenges and achieve even more amazing results!
Written by: Haoyuan He, Pre-DP